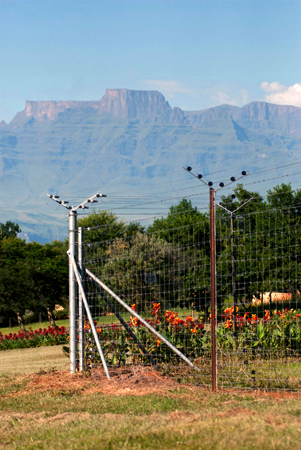 Drakensberg Gate & Fence is one of the leading security fencing companies, providing security fencing solutions across a wide range of areas including industrial and residential estates, agriculture premises, education institutions, game farms and other associated facilities.
Our unsurpassed levels of service, superior quality products and our dedication to meeting the requirements of each client make Drakensberg Gate & Fence the preferred choice.
We specialise in Electrified Fencing but are equally competent in the supply and erection of all types of Wire Mesh Fencing, Steel Palisade Fencing, Razor Security Fencing, Gates and Steel Fabrication.
We are ready to assist in providing you with a quote on all your fencing requirements.